Dear Sponsors
Thanks for your many and generous contributions to our Truant's Morocco Bike Ride 2012 on behalf of Nordoff Robbins Music Therapy, Childline/NSPCC and Teenage Cancer Trust. Total final donations for the ride totalled £300,090 with all of the costs of the ride having been covered separately by the 40 Riders, so 100% of your donations go direct to the Charities. This amount is being split equally between these three Charities, so £100,030 each.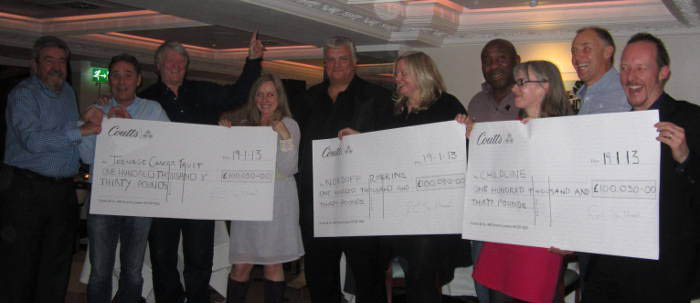 Here are some quotes from the Charities to let you know some of the many ways that your money will be used and just how beneficial they are to a great many kids who are in need of assistance:


Nordoff Robbins Music Therapy

"Nordoff Robbins provides over 50,000 music therapy sessions every year. The money raised by the Truants will pay for at least 4000 of these vital sessions and will help us support hundreds of children, many of whom will see one of our therapists every week. Every single session you have funded will transform the lives of some of the UK's most vulnerable children. Including those with autism, children with physical disabilities, children struggling to come to terms with bereavement, those with life threatening and life limiting illnesses and many others who face unimaginable challenges each day. Our work impacts every child in a different way but one thing is constant. Music can reach them like nothing else can. Through music they can start to live the life they deserve. Thank you for your commitment and generosity.
- Jo Carter, Director of Fundraising and Communications.
ChildLine

"The contributions from the 2012 Truants will cover the costs of recruiting and training 62 ChildLine volunteer counsellors. The 15 week training course equips our volunteers with the skills and confidence to take calls and online chats about many different issues, including children struggling to cope with bullying, abuse, neglect and loss. Our ChildLine volunteer counsellors do a four hour shift once a week and will on average help over 200 children in their first year of counselling. ChildLine gives children hope and the strength to believe that life is worth living. Your support this year will enable us to reach out to 12,400 children. Thank you."
- Liz Tootall NSPCC / ChildLine
Teenage Cancer Trust

A massive thank you to everyone who took part in the Truants Morocco Cycle Challenge. The money you have raised amounts at the least to funding an incredible 4,500 hours of specialist nursing care over the next year helping over 1300 young people with cancer and their families throughout the UK. Teenage Cancer Trust Specialist Nurses are specifically trained to treat teenage and young adults with cancer and ensure they receive the best possible care and support from the moment they are diagnosed. They devote time to understand each patient's unique needs, discuss their treatment with them in a way a teenager can understand and talk through any anxieties and fears they have. They deliver expert health care, working tirelessly to ensure each patient receives tailored medical treatment. They also act as an amazing source of support for the patients' families and loved ones."
- Simon Davies, CEO, Teenage Cancer Trust
We would like to thank fellow Truants Howard Johnson and Tom Baigrie for supplying the tall tales; Adam Tyrer, Howard, Chris Drake and Alex Milas for taking the photos; Alex for his blog; Adam for his GPS infallible info – did we really go that far; Andy "Fellini" Matthews for the Video Trailer, soon to become the movie; and last but certainly not least, our "Cultural Attache" Andrew Hewkin for offering to join us in Marrakesh and painting a beautiful piece of Ride related Art which will be auctioned for the Charities at the Truants Awards Dinner, just as he did for Cuba last year.
Besides those mentioned above we must thank Helen Whittaker and Classic Tours for making the tour possible with their expertise and experience; our Classic Team Leader Claude for his patience and knowledge, ably assisted by Jono, Matt and Dr Nick; the Morocco based team of mechanics, cooks, drivers, guides and helpers; Rod's PA Sharon for her patience and assistance, Ruth at Nordoff for the Ride accounting; Sarah Philp, Iron Maiden webmistress, for all her hard work putting this site together; Barry Drinkwater and Global Merchandising for providing our splendid green Morocco Ride T-shirts; Stuart Crouch and Peacock Design for creative assistance as and when necessary.


Beginning with the Egypt Ride in 2010 the Truants have now raised over £700,000 and in early 2014 we will be venturing out again. Somewhere in Asia. We do hope you will continue to support us for Nordoff Robbins, Childline. And the Teenage Cancer Trust.


We hope you enjoy looking through all this and thanks again for your much valued support!
- THE TRUANTS


PS. Our JustGiving page is still open if anyone who hasn't already helped would like to donate please go to justgiving.com/A-Truant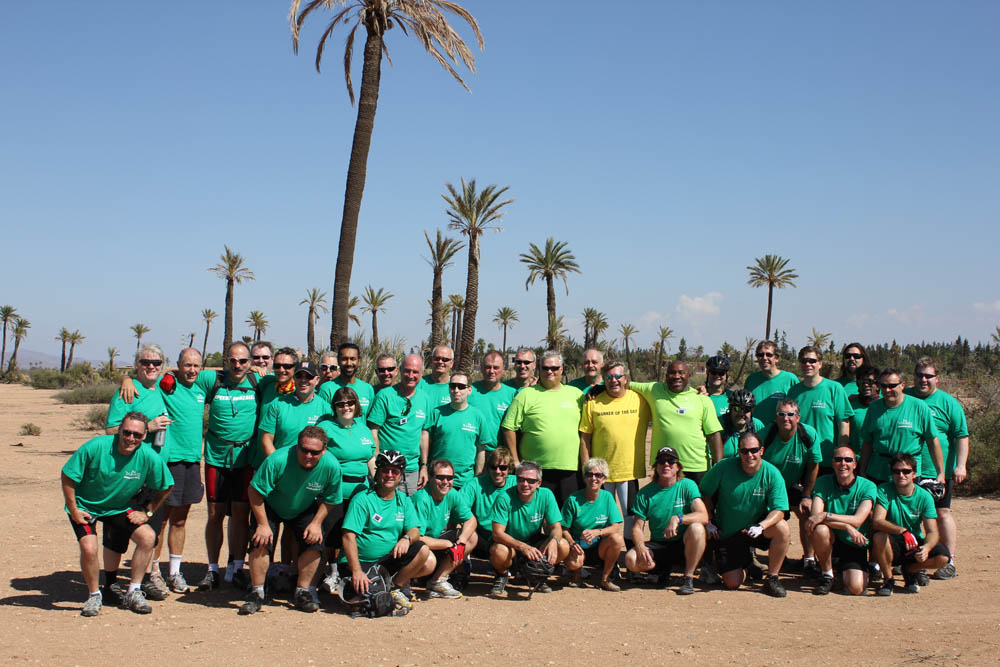 ADAM TYRER, ALAN BENNIE, ALEX MILAS, ANDREW HEWKIN, ANDY MATTHEWS, BARRY DRINKWATER, CAROL TINDLEY, CHARLES BRADBOOK, CHRIS DRAKE, CHRIS LYONS, DARYL CLARK, DAVE SHACK, DAVID BATY, DAVID WHITESTONE, DES MURPHY, ERIC NEWNHAM, GUNNAR SCHOLDBERG, HOWARD JOHNSON, ILLY JAFFAR, JASON PEERS, JOHN MUNCEY, JONATHAN GORING, KULVEER RANGER, LUKE BURDESS, MARK FULLER, MICHAEL HOLE, NICK PRICE, PAUL CURRAN, PAUL FLETCHER, PAUL TINDLEY, PETER FARLEY, PHILIP ROWLEY, ROBIN MOORE, ROD SMALLWOOD, SARA BENNIE, SIMEON THROWER, STEVE PENNINGTON, TOM BAIGRIE, VICTOR UBUGO, WILLIAM LUFF