Legends Dinner- Wayne Smith- Wednesday 10th October 2018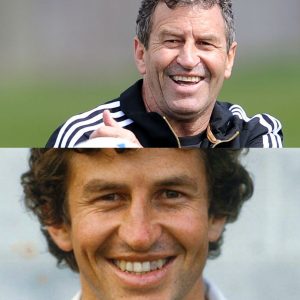 And so to the Karma Sanctum, Soho's coolest joint, not least because it's Truants HQ and home of Mark, our painted prefect. He and his Sherene, the world's most beautiful woman, looked after us as brilliantly as ever as we took over the upstairs bar and then piled downstairs to our fab dinner for 40. And when that was done the rugby coach the Kiwi's know as 'The Professor', Wayne Smith, who spent 20 years of his life 'wearing the black' – 5 of them winning 35 caps and 15 first as head coach then their attack and strategy one and finally their 'black plague' defence one.
Under the deeply researched but light touch inquisition of our own Mike Hole, Wayne talked in his quiet thoughtful, occasionally humorous way, for over an hour as all we rugger buggers listened in rapt silence. His highlight was to get Rod to play scrumhalf with him fly and Hendo and Craig Chalmers as he demonstrated just how the All Blacks use clear on-field communication and in-game learning to ensure that come the last quarter of any match they have worked out just how to unpick the opposition. Which will explain why they score so very many last quarter points.
We were left with a fascinating understanding of his utterly committed Kiwi rugby mindset and it seemed to me that the reason the All Blacks are so routinely and by so far the best team in the world is that the whole nation eats, sleeps and drinks the game from cradle to grave and all of them get bought into playing it the same way. Unity and passion on that scale are unbeatable, though I'm not sure the lack of diversity in thought is that socially healthy. But compare it with the very different style a lad (or lass) would learn in London, Loughborough or Leicester and you'll see why England struggle to match the amazing intuitive skills the ABs routinely demonstrate. Oh and of course it helps them that Polynesians seem to have to world's best power to weight ratio genetics!
So Wayne was brilliant as was his explanation of the wonderful and very genuine connection between Iron Maiden and the All Blacks, which sees a uniquely branded Eddie T-Shirt as their weekly team award, and their defence warming up to 'Fear of the Dark' not to mention the New Zealand SAS going into battle listening always to Trooper, which the All Blacks routinely guzzle on their Tuesday Night club nights when on the road. It's a real link between two fantastic brands.
And when that was done our shoutiest prefect made his willing victims spend  buying 5 items of AB memorabilia supplied by Wayne , which helped raise the total amount our 3 fine charities to around the 5 digit mark.  Not bad going for a Wednesday night in Soho.  Let's do it again soon.