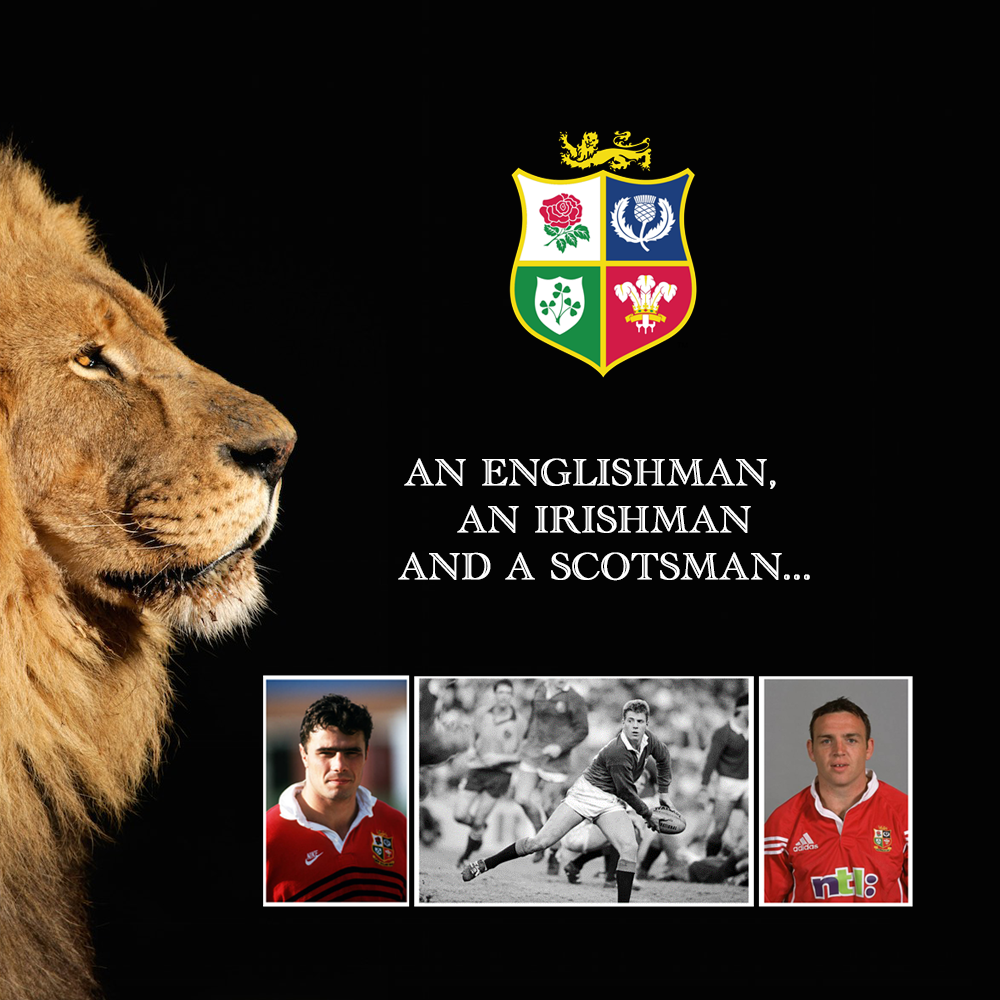 Lions Rugby Legends Dinner- 17th May 2017 by Helen Curl 
Sanctum Soho Remix Restaurant
"So we've got 60 people up in the restaurant confirmed for the Rugby Dinner".
This was the first time I heard our Lions Legends dinner would be bigger than we've done before. With 3 already under our belt this year, the pattern of play for this one had to be spot on.
Our 3 Lions- Rob Henderson (2001), Craig Chalmers (1989), Peter Winterbottom (1983 & 1993) regaled the rugby mad crowd with delights of their experience as Lions including tours in Australia and New Zealand throughout the evening.
Few are as naturally built for the sport of rugby as Rob, and despite that, he may have found another natural predilection for public speaking. His laidback attitude with just the right amount of bravado had the room in stiches for some of the more personal stories of his Lions tour.  He also led us through the auction, without the usual brevity of our beloved Tom Baigrie, but with some excellent scare tactics to drive the prices up to a phenomenal £7,950.00- See the winners and items below.
The fact Peter Winterbottom was given the honour of leading out the Lions in the series-decider against New Zealand in 1993 for his final international match – despite Gavin Hastings being the captain – is evidence of how highly-regarded he was by his team-mates and opposition. This came across in buckets during his Q&A- He spoke elegantly and reverently about his time with the Lions.
"Housewives Favourite" and proud Scotsman, Craig Chalmers served as a great middle man and was as quick of the mark as ever, not only literally when he had the microphone wires tied around him on stage, but also with the obvious camaraderie bouncing easily between the three that only comes from being a part of that exclusive club.
These were not the only stars of the evening. The winner of the Heads and Tails round- Rebecca Burdess sung a wonderful Irish ditty that had the whole room (or those that knew it anyway) joining in with gusto.
As with most Legends dinner, the dinner was superb, the drinks flowed, the raffle raffled and we made an astonishing total of £14,839.01 (Thanks to whomever put a penny in the head and tails envelopes- every little helps!) for our three charities- Nordoff Robbins, Childline and Teenage Cancer Trust.
Thanks as always to Mark Fuller and the wonderful staff at Sanctum, Mike Hole for asking the insightful questions to our Lions, our Lions themselves for turning up (!) and each and every one of the attendees that pushed our total ever closer to the £3Million mark for the kids.
Auction Winners:
Signed Rugby Ball: Lawson Muncaster
Signed Lions Book: Neil Warbrick
Signed Lions Shirt: Illy Jaffar
Scotland Shirt: Gerry Bradley
2 tickets to the 6 nations England vs Ireland game on March 17th with lunch at RMS and transport: Chris Ingham
2 tickets to the 6 nations England vs Ireland game on March 17th with lunch at RMS and transport: Rebecca  & James Burdess
Golf Day for 8 people with Lions at RMS including Curry: Rod Smallwood, Dave Shack, Alasdair , Graham Fraser, Alan Maccaskill x3, Michael Hole
 Photos:
Video: 
TRUANTS LEGENDS DINNNER UPDATED from TheTruants on Vimeo.