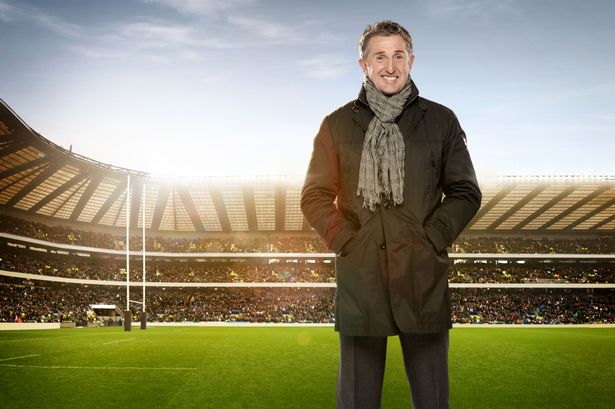 On Friday 9th February 2018 there was a very exclusive dinner for a maximum of 40 people at the Sanctum Soho Hotel, 20 Warwick St, London, W1B 5NF with a very special guest:
Jonathan Davies, OBE (born 24 October 1962) had a massively successful career in both Rugby Union and Rugby League before becoming one of Rugby's most interesting and entertaining commentators – for both sports and in both English and Welsh.
He played for Neath, Llanelli and Cardiff and was capped for Wales 37 times. In League he played 126 games for Widnes, 10 times for Great Britain (Man of Steel Award 1994) and 9 times for Wales, along with spells at Warrington, Canterbury Bulldogs, NZ, and North Queensland Cowboys. Hearing Jonathan's stories of some classic England/Wales encounters and his views on both codes of rugby at that time (1982 to 1997) and at the very top level, including the advent of the professional code in rugby union in the 95/96 season, will make for a unique Truants Legends Dinner. And we can add to that tales of his experiences as a well-travelled and hugely admired commentator at the biggest games in recent years.
We are most grateful that Jonathan is taking time to do this for us. He commentated on the England v Wales game the following day and we wished him luck with that – luck in still being able to articulate, not, of course, in Wales winning!!
There was also questions from the floor, a raffle, small auction and an excellent 3 course meal designed for the occasion.
We thank our illustrious guest who not only provided his presence and insights for free but will also donated some excellent items for auction, which means even more funds get to our Truants Children's Charities – Nordoff Robins, Teenage Cancer Trust and ChildLine – to whom all the profits will go, the ONLY cost being the price of the dinner and initial wine and service.
MENU
Pre-Dinner Cocktails
Starter:
Scotch Egg, Duck Liver Pate and Belly Pork
Main:
Chargrilled Ribeye with crispy cheddar mash, roast carrots, creamed leeks & port jus
Dessert:
Chocolate Fondant
Past Truants Rugby Legend Charity Dinner guests have been Martin Johnson, Jason Leonard, Graham Rowntree, Simon Shaw and Lions (Craig Chalmers, Rob Henderson, Peter Winterbottom). For more details of these and the Truants go to the Legends section