Legends Dinner- Darren Gough Wednesday 23rd May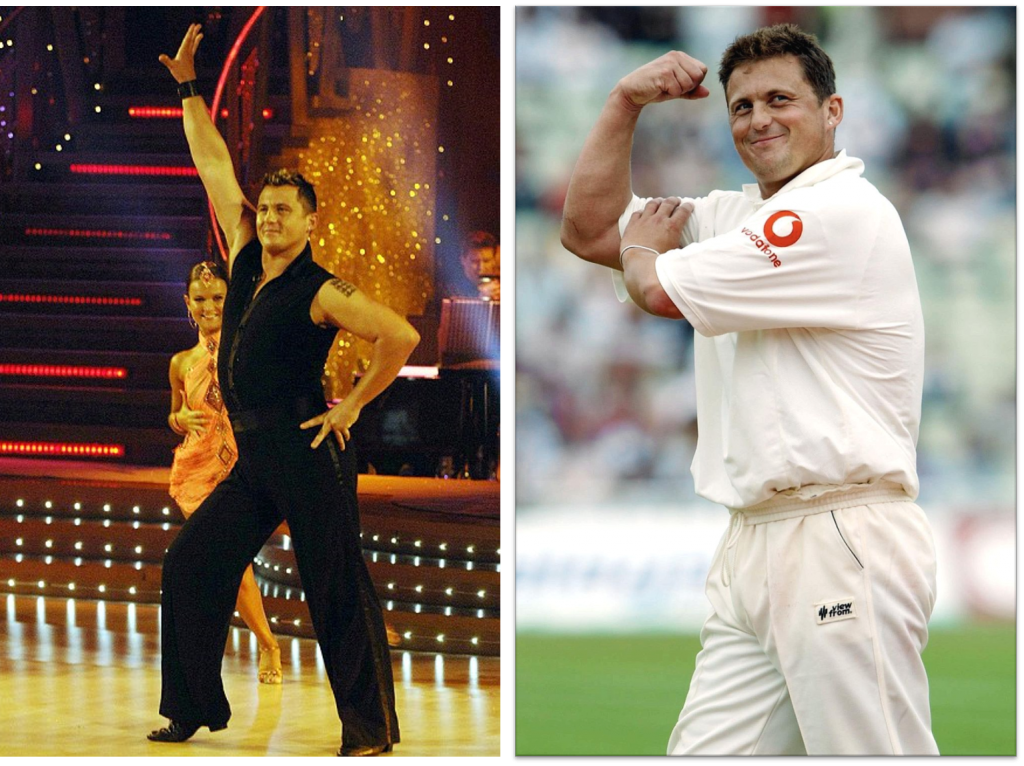 Goughie Dazzles at the Sanctum
At yet another sold out Truants Legends Event ex-England, Yorkshire & Essex cricketer Darren Gough shared tales full, medium and short with 40 guests as the beer & wine flowed, a stunning Beef Pie was served and much money was raised utilising a little off spin too.
Hot-footing it straight from his Drivetime Show on TalkSport Radio Darren 'Dazzler' Gough was charm personified as host Jemima Bird quizzed him about his illustrious career – focussing largely on his beginnings and his elevation, age 23 to his full England debut.
Following in the footsteps of previous Yorkie Harold 'Dickie' Bird, Darren may have shared a similar Barnsley timbre to his voice but his language was rather more colourful  – representative of his many dressing room tirades.
Expertly guided by Jemima he shared self-deprecating tales of his famous hat-trick against Australia in Sydney in 1999- 'all three were balls I didn't mean to ball', and his retirement game up at Scarborough where, as Yorkshire Captain, he claimed the Aussie scalp of Sussex batsman Justin Langer and promptly substituted himself off – preferring to end his career on a famous 'International' high rather than a Sussex low!
He talked of his time as the housewives' favourite – winning Strictly Come Dancing not once but twice and how he would often be inspired as the only contestant there watching Bruce Forsyth rehearse his dancing routines.
Questions from the floor pulled him into the perennial white vs red ball argument (on the day that AB de Villiers announced his retirement from the longer form of the game) his memory of special county championship days at Scarborough, Headingley & Chelmsford and, of course, on the future of cricket and the 100 ball idea. All were answered with frank, informed,passionate and usually very funny anecdotes and information that made him genuinely engaging in this intimate environment.
He happily signed a trio of brand new cherries and 3 of his books for the raffle.
Graciously he donated a round of golf at his club, The Centurion that raised the biggest amount of the night in the auction and after pictures and autographs left the room to huge applause.
It was yet another top night in a fabulous venue raising money for the Truants' charities: Nordoff Robbins, Teenage Cancer Trust & Childline.