DEAR SPONSOR,
Thanks for your generous contribution to our Cuba Bike Ride 2011 on behalf of Nordoff Robbins Music Therapy and Childline/NSPCC. Total profits for the ride were £172,000 with most of the 23 riders paying their own costs of £1350 so that all the money they raised went direct to the Charities. Cheques for £86,000 were received by each Charity, which in difficult economic times for many Charities is much appreciated.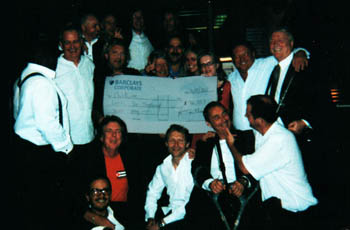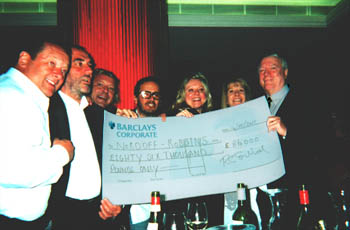 There are links on here to a number of sections -
- the illustrated story of the ride as told by that well known music and rugby writer and occasional liar Howard Johnson
- a splendid photo gallery largely by Dan Weiner with a few specials from some of the other riders
- a short film clip by Maiden's "visual chap" and legendary TV music director Andy Matthews.
- ramblings on Cuba and more insight into the dangers of our rides from Tom Baigrie
- and of course links to the Nordoff Robbins and Childline websites so you can see what great use your money is put to!


Besides those mentioned above we must thank Helen Whittaker and Classic Tours for making the tour possible with their local expertise and experience; our Classic Team Leader John du Pury for his patience and knowledge; Cuba based Martita and Alberto and the great team of mechanics, cooks, guides and helpers; Rod's PA Sharon for her patience and assistance, Ruth at Nordoff for her excellent accounting; Sarah Philp, Iron Maiden webmistress, for all her hard work putting this site together; Barry Drinkwater and Global Merchandising for providing our splendid red Cuba Ride T-shirts; Stuart Crouch and Peacock Design for creative assistance as and when necessary, and, last but surely not least, the Doctor who kept us alive and very much kicking, Steve Clayton.


With our Egypt ride last year raising over £230,000 our Riders have raised over £400,000 to share between these two great children's Charities in the last 2 years. In 2012 we will be venturing out again, probably in September and possibly in Zanzibar. We do hope you will continue to support us for Nordoff Robbins and Childline.


We hope you enjoy looking through all this and thanks again for your much valued support!
The Cuba Riders 2011

PS. Our JustGiving page is still open if anyone who hasn't already helped would like to donate - JustGiving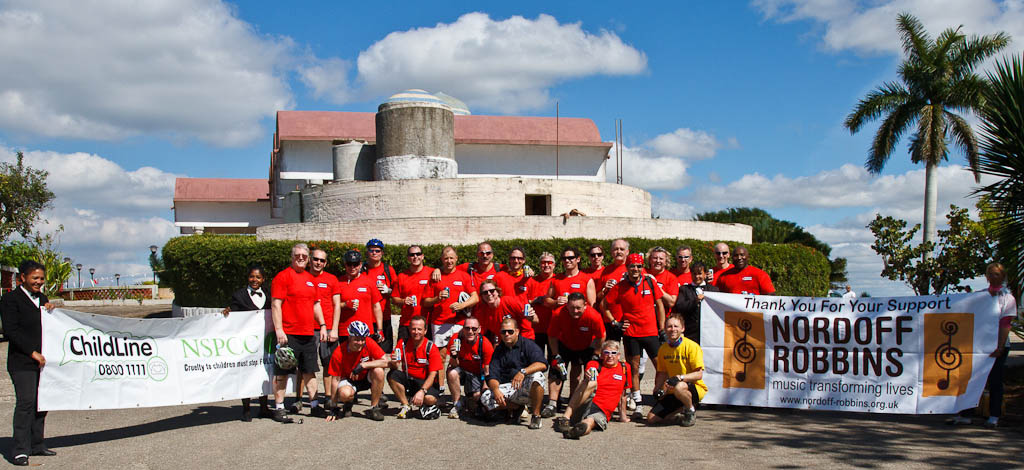 ALAN BENNIE, ANDREW HEWKIN, ANDY MATTHEWS, BARRY DRINKWATER, CHRIS DRAKE, CHRIS LYONS, DANIEL WEINER, DARYL CLARK, ENNO HEYMANN, ERIC NEWNHAM, GUNNAR SCHOLDBERG, HOWARD JOHNSON, JAN McGINITY, LUKE BURDESS, MARK FULLER, MICHAEL HOLE, MIKE MILLER, MIKE SOUTH, ROD SMALLWOOD, SIMEON THROWER, STUART GALBRAITH, STUART HIGGINS, TOM BAIGRIE, VICTOR UBOGU